Nursing, Wellness, and Quality of Life
The on-site nursing care at StoneyBrook Suites is a significant part of the health and wellness approach to Senior Care. Quality of care, and consideration of preexisting conditions, medical treatments, and health complications, are vitally important in order to maximize quality of life.
The Nursing Staff help educate residents about what they can expect with a disease or condition, so the resident can help share responsibility for their own wellness. Utilizing registered nurses, along with a cadre of other professional and licensed care staff, is just one of the ways StoneyBrook provides compassionate care.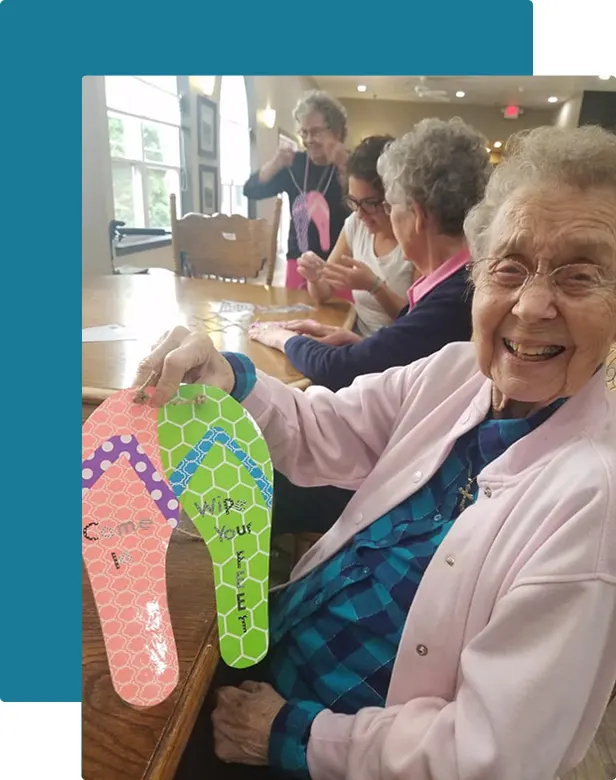 Medications and therapies are tracked and dispensed using an advanced EMAR (electronic medical administration record) system, providing both direction and accountability for medications throughout each day. Using EMAR allows StoneyBrook Suites to offer superior care, through real-time pharmacy updates, increased accuracy in the timing of medications, and accurate and accessible medical history for each resident.
StoneyBrook Suites takes Life Safety seriously, and each resident has access to a wireless pendant nurse call system, providing instant assistance for the resident throughout the facility. This small, discrete pendant can be worn with a lanyard, as a watch, or on a beltclip, providing long term peace of mind for both the resident and for their families.
As you consider a move to Assisted Living, consider the following questions:
• Is there a nurse? Responsibilities and hours?
• Regularly scheduled visits by a nurse or other health care provider?
• Is there a care plan? Who oversees this plan?
• What life safety measures are in place in case of a fall, or if a resident needs assistance day or night?
• What health services are available in the facility: Physical Therapy? Restorative Care?
• Who gives medications? How is the medication system managed?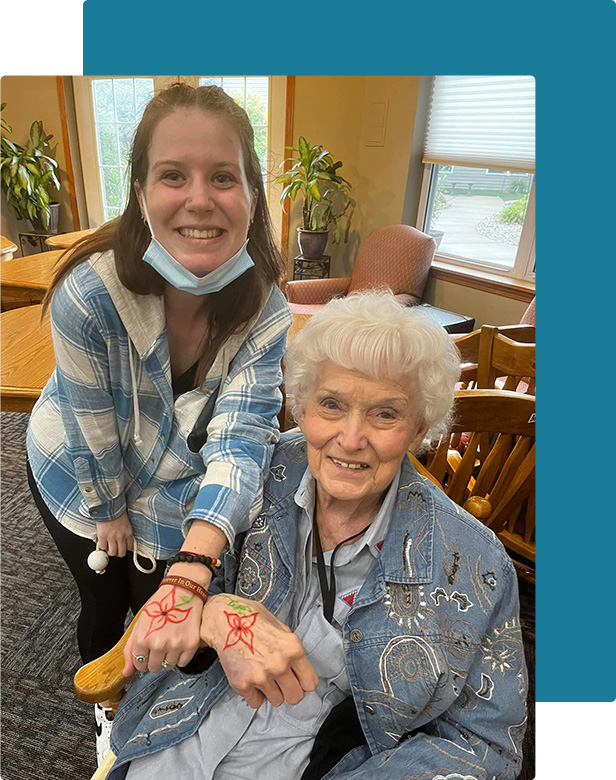 Need time to discuss with others?
No problem. Download our printable packet that provides information on StoneyBrook Care Services.
Schedule a Tour or Contact Us
Our passion for assisted living shines through everyday at StoneyBrook Suites. It is our goal to be more than just a retirement center. We want to ensure your loved ones feel at home with a listening ear, a caring embrace, and an overall sense of community.